Building an Email campaign content calendar may seem like a monotonous activity. Surely there are things you rather be doing, maybe your twitter social care needs a revamp, or you are working on your next A/B Test.
An unofficial survey that we made up says that eCommerce stores who create email content calendars send 3x as many emails as those who don't.
Top tier companies including Gamestop… yes companies that earn $9.5 billion in revenue type companies include manage the email content calendar in their job description when hiring Email Marketing Managers for $50k-$70k positions.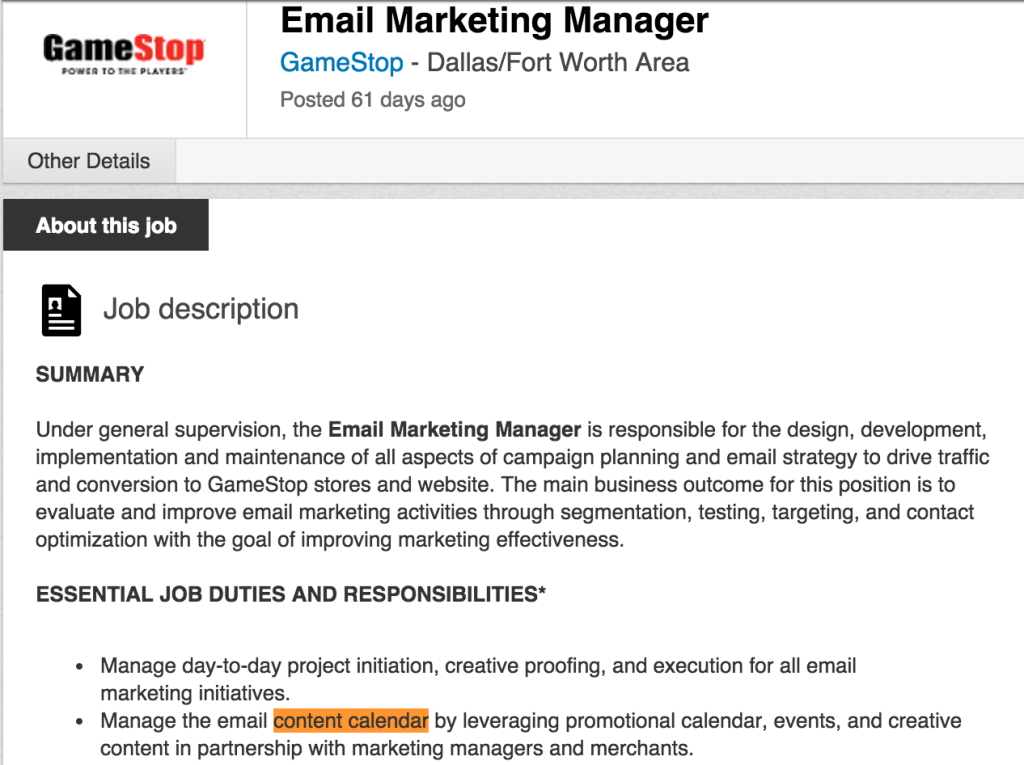 Everyone talks about a blogging content calendar but email is the ugly duckling. If you hate emails than you aren't doing it right. 1 out of 4 eCommerce transactions are directly attributed to email marketing. So if you aren't sending emails imagine a 25% increase in revenue.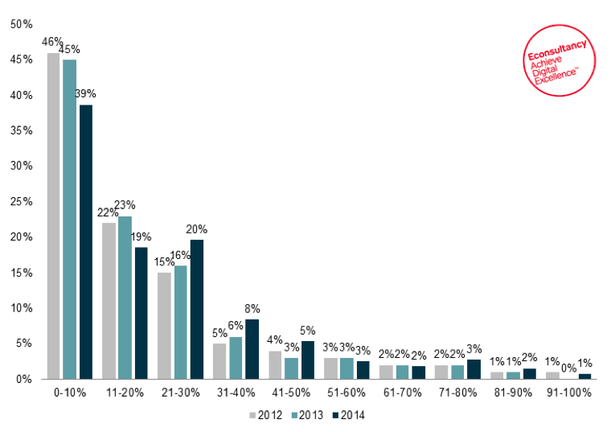 Now that I've reinforced the value of email, I'll walk you through how to fill your content calendar with valuable content that your subscribers will love and share.
Step 1:
Use Google Calendar to create a new calendar.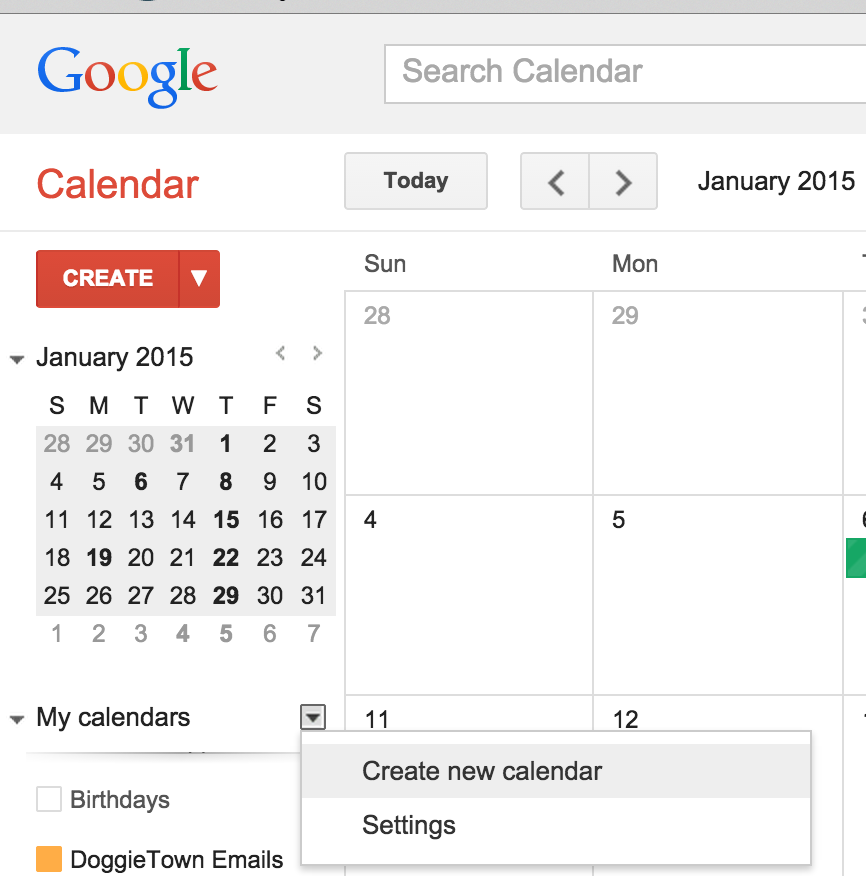 Step 2:
Edit your calendar name, description, timezones and share it with the appropriate email marketing managers, and anyone else coordinating email campaigns.

 Step 3:
Now this is when the fun begins and why I enjoy using Google Calendar because we can easily add external calendars.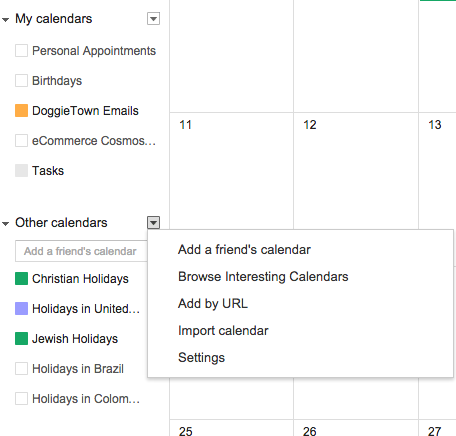 By browsing interesting calendars you can add different religions holidays, different countries holiday. If you do some digging through the SERPs you can find some extremely creative calendars that you can import.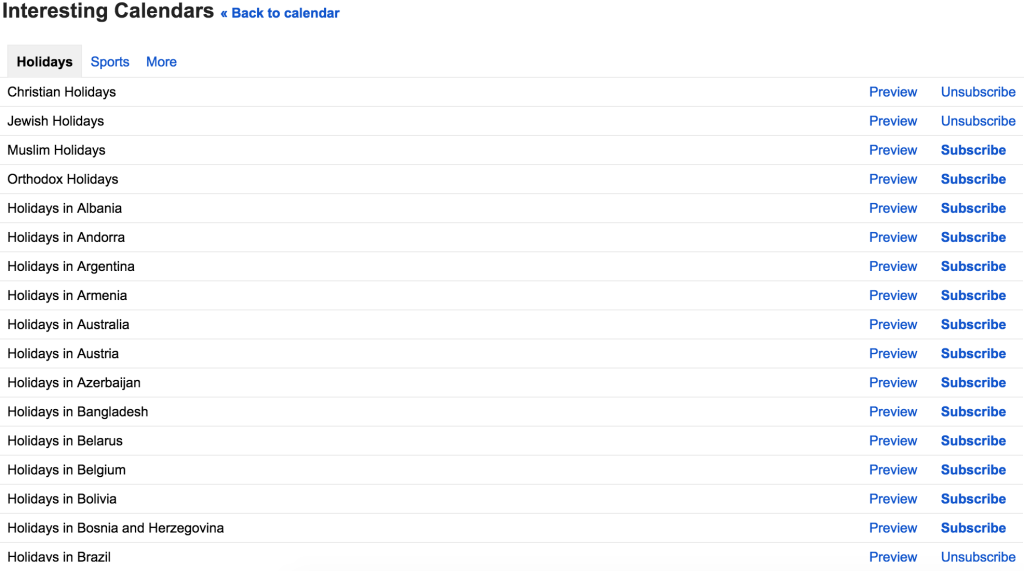 Since you are segmenting your emails and you know what teams your subscribers root for you can send a well timed messages after a big win to drive them back to your site, or better yet would be to email them before and host a contest during the Heat game via Twitter or Instagram.
Step 4:
Now you'll want to research any special days related to your brand. Do this for the entire year. Just as an example for January, I searched for "dog holidays 2015" and found 5 unique holidays that "DoggieTown" could add to their email marketing calendar.
January 2nd National Pet Travel Safety Day.
January 14th National Dress Up Your Pet Day.
January 22nd National Answer Your Cat's Question Day.
January 24th Change a Pet's Life Day.
January 29th  Seeing Eye Guide Dog Birthday.
Step 5:
If you are anything like me you are easily excited about new email marketing software. I've used over a dozen ESPs in the last year alone and hold allegiance to none. I won't sign a yearly contract and if a new software comes out that will better serve my clients and myself I'll be the first to jump ship.
For this reason I won't schedule more than a month of emails within the ESP, but for January 2015 all emails are queued and ready to go including A/B tests.
Step 6:
Execute. Your email content calendar will help keep you accountable but you must make time to analyze results and before scheduling your February 2015 emails, spend a few hours a month making new goals and running new tests.
Smart Email Goal Examples
By March 1st 2015 we will increase the CTR of segmented emails by 10%
By March 1st 2015 we will test out 2 different promotional offers (10% and 15%) and compare results, ultimately revenue generated from the email campaigns
By June 1st 2015 we will double our A/B tests every month from 2 to 4
By September 1st 2015 we will triple our email engagement by creating new customer segments based on behavior
Step 7:
Continue learning. Your customers will teach you everything you need to know…If you just listen. If 80% of customers aren't opening your emails you aren't interesting, if nobody is subscribing you aren't delivering value, if nobody is sharing your content..well it's not worth sharing.

Don't continue to send the same email month after month if it hasn't been working.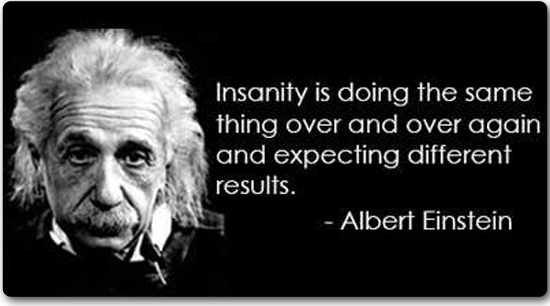 The following two tabs change content below.
Luiz Centenaro is the Founder & President of eCommerce Cosmos, an eTail consulting firm that has worked with hundreds of eCommerce companies to mitigate shopping cart abandonment and increase customer lifetime value.
Latest posts by Luiz Centenaro (see all)
Comments
comments
Google+ Comments