eCommerce Cosmos integrations with BigCommerce
Deliver the optimal experience to your eCommerce customer with personalized emails.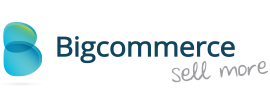 What You Get With the eCommerce Cosmos & BigCommerce integration:
When an order is placed (includes total amount spent, any discounts or coupon codes that were applied)
Which Items are purchased, (includes quantity, total cost, pictures of products, product descriptions, and item categories purchased)
When Checkouts begin
When Checkouts are completed
Fulfilled orders
Cancelled orders
eCommerce emails you should be sending with BigCommerce
BigCommerce stores utilize eCommerce Cosmos to send triggered and behavioral email messages
Post-Purchase: Send a fun email to customers who previously purchased but haven't ordered in 90 days
Abandoned Shopping Carts: Send a crafty email to bring consumers back to the shopping cart
Up-Selling Accessories and Related Products: Deliver targeted emails to customer segments based on previous purchase history.
Offers: We focus on content based emails but a well timed offer to the right customer segment works wonders
Order fulfillment: Don't miss opportunities to email customers with tracking info, item care and FAQ and, requests for reviews, and social interaction
Customer Segments and User Profiles: Discover your BigCommerce data and learn key factors about your customers buying behaviors.