Site search is an extremely easy way to analyze data and get feedback from your customers. They are telling you what they want! So if you are drop shipping hammocks like Hammock Town, you can analyze your site search get detailed information on what products your customers are searching for. It's free research!
How Do I See Site Search Data in Google Analytics?
To see the Site Search reports:
Sign in to your Google Analytics account.
Navigate to your desired account, property, and view tab.
Select Behavior > Site Search.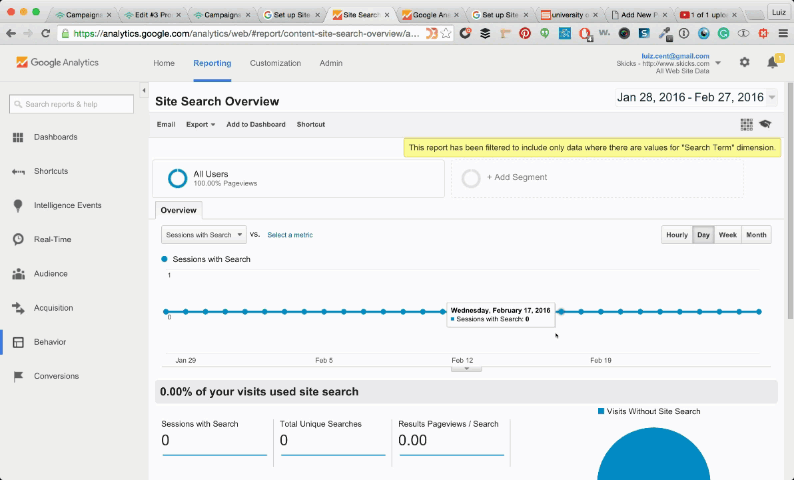 How Do I Set up Site Search in Google Analytics?
To set up Site Search for a GA view:
Sign in to your Google Analytics account.
Navigate to a view in which you want to set up Site Search. (Each view needs a new site search setup)
Navigate to View Settings.
Scroll to the bottom where you see Site Search Settings, and set Site Search Tracking to ON.
Enter your sites Query Parameter in the field below it might be a term like "term,search,query". Often it's just a letter, such as "s" or "q".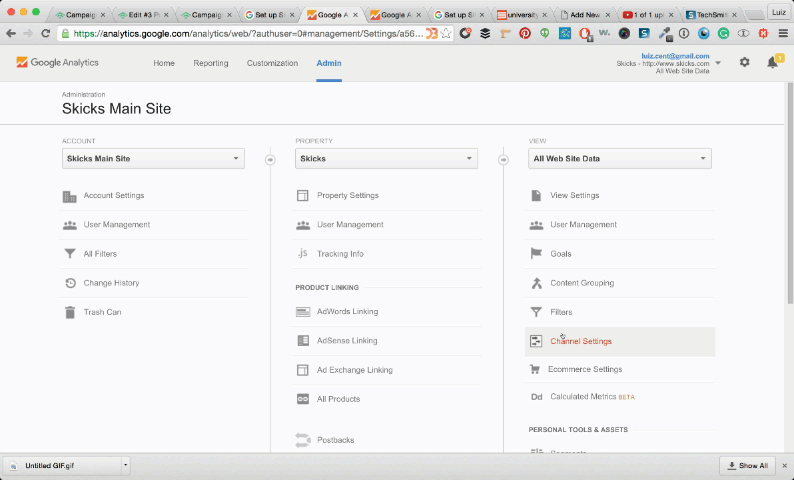 I also recommend checking out Google's documentation on setting up site search.
The following two tabs change content below.
Luiz Centenaro is the Founder & President of eCommerce Cosmos, an eTail consulting firm that has worked with hundreds of eCommerce companies to mitigate shopping cart abandonment and increase customer lifetime value.
Latest posts by Luiz Centenaro (see all)
Comments
comments
Google+ Comments