Scaling your eCommerce company through customer happiness and well crafted content. This is tailored for eCommerce stores making over 1,000 sales a month and looking to invest in the long term success of their business.
With eCommerce Scale you'll have a dedicated team of digital marketers ready to make your store everything it should be and more.
Deliverables
#1: 4 (Quatro) Well Researched Pieces of eCommerce Content
For content marketing to succeed you need to follow a recipe.
Ingredient #1: Create superior content, Rand Fishkin calls this 10x content. Content that is 10 times better than your average piece of content. (There is a lot of garbage on the internet)
Ingredient #2: Content promotion, in the eCommerce realm there aren't a ton of companies doing this, they may be publishing blogs but who cares if nobody is helping them amplify it. Before we write any content piece we ask the simple questions. Who cares? Who is going to help us amplify this?
Ingredient #3: Evergreen content, sure we'll newsjack a topic or two but 85% of your content strategy should be evergreen, meaning in 5 years it's still going to be relevant to your audience.
Ingredient #4: Goals, Call to Action (CTAs) and ROI analysis. Your content needs to be working for you, meaning it's driving sales and generating revenue, this is done through lead generation inline within blog posts as pictured below.

Your ROI will also be determined by page value with Google Analytics. How cool is that?!!
You'll get to see which blogs are performing the best and we'll keep creating more like em'.

Here are some examples of content pieces we've created and the methodology behind them.
This post below was created for SKICKS and our goal was to go after the college audience searching for the top football stadiums by capacity.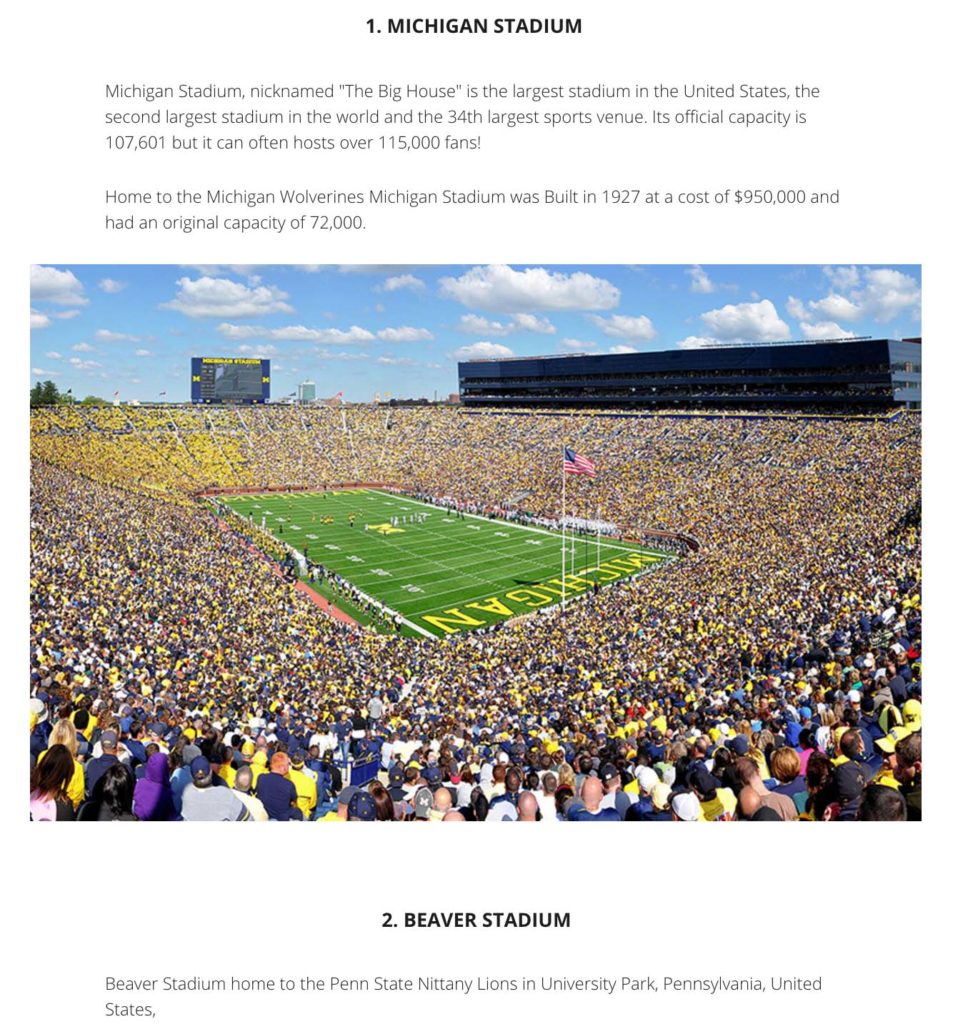 We listed 123 of the stadiums, this took 20 hours of work but now SKICKS dominates the SERP and even has a Google Search Answer Box.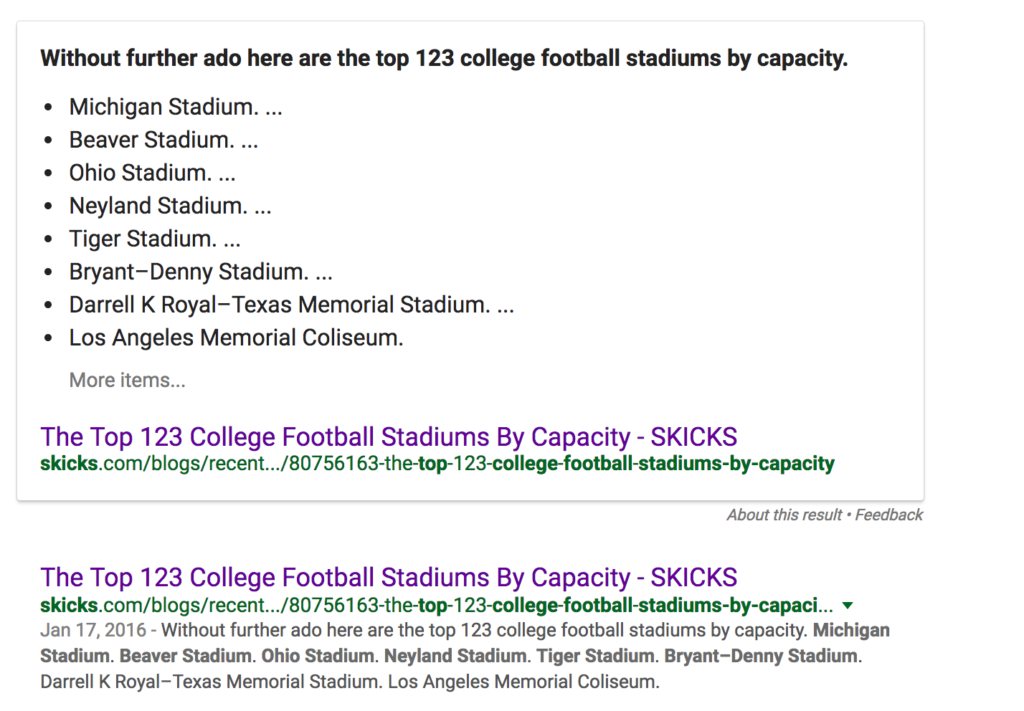 Sure that is a catchy piece that doesn't generate a TON of sales but it still drives traffic, converts into emails and converts sales.
A more specific sale focused piece of content we'll create is a "How To Buy Your Product Guide"
For instance, the Hammock Buying Guide on Hammock Town generates dozens of new sales every month. The guide is well researched and gives customers all the information they need to buy the hammocks they are looking for.
#2: 4 Well Crafted Emails Sent Via our Email Service Provider To Your Email List
If you are using one of our email service providers. Mailchimp or Klaviyo we'll send an email to your audience promoting your content! ($2,000.00 Value)
If you aren't utilizing email marketing yet we'll set you up with our ESP ($3,500 value), email marketing is another one of our specialities. We even created a FREE eCommerce Email Marketing Course to get you up to speed.
In addition to your promo emails you send, you should deliver your customers happiness in their inbox. Don't always go for the sale, get your customers in the habit of opening up your emails.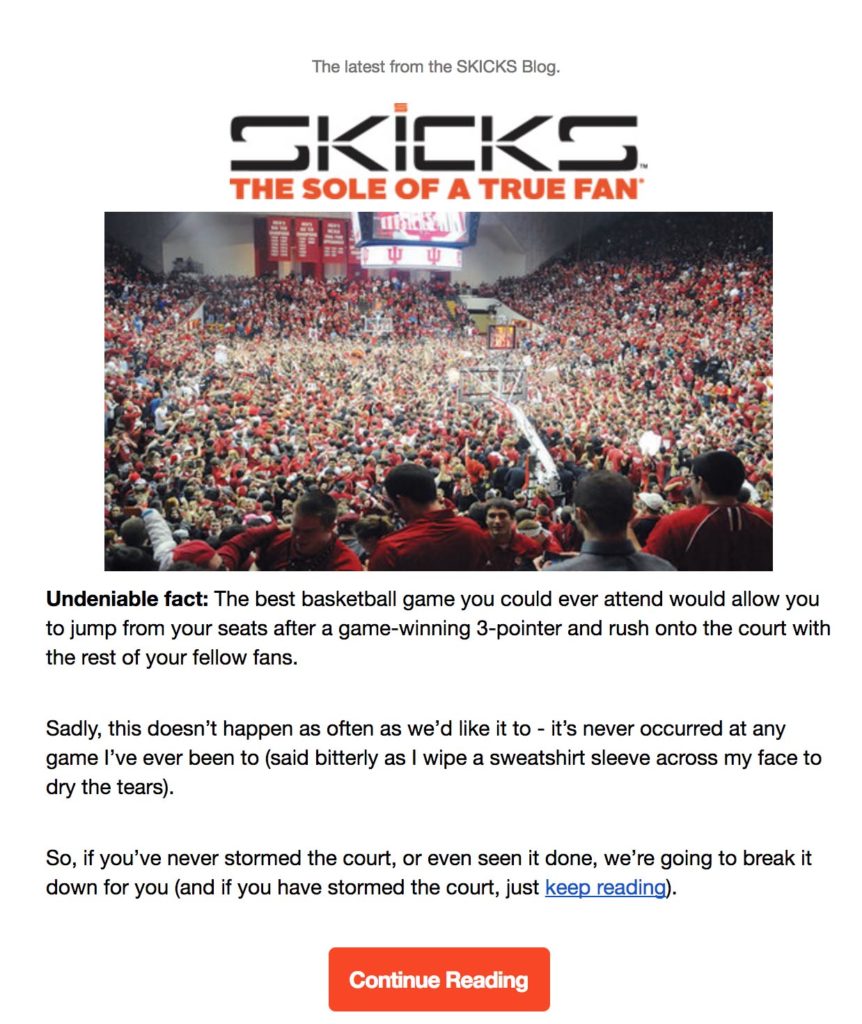 By sending them relevant content to read, when your promo emails come around they will be glad to open it and buy.
#3: A Strategic Social Media Post
We'll ask you to invest $10-50 per blog post to promote it on effective social media channels. By investing in paid content promotion to lookalike audiences and targeted customer groups you'll get your site seen by thousands of potential new customers.
This social media post example below isn't about hammock sales it's about adventure, it's exactly what Hammock Town's audience wants to see.
For $10.00 we've more than tripled our reach and best of all, engaged with potential customers. This creates real, meaningful and lasting relationships with customers.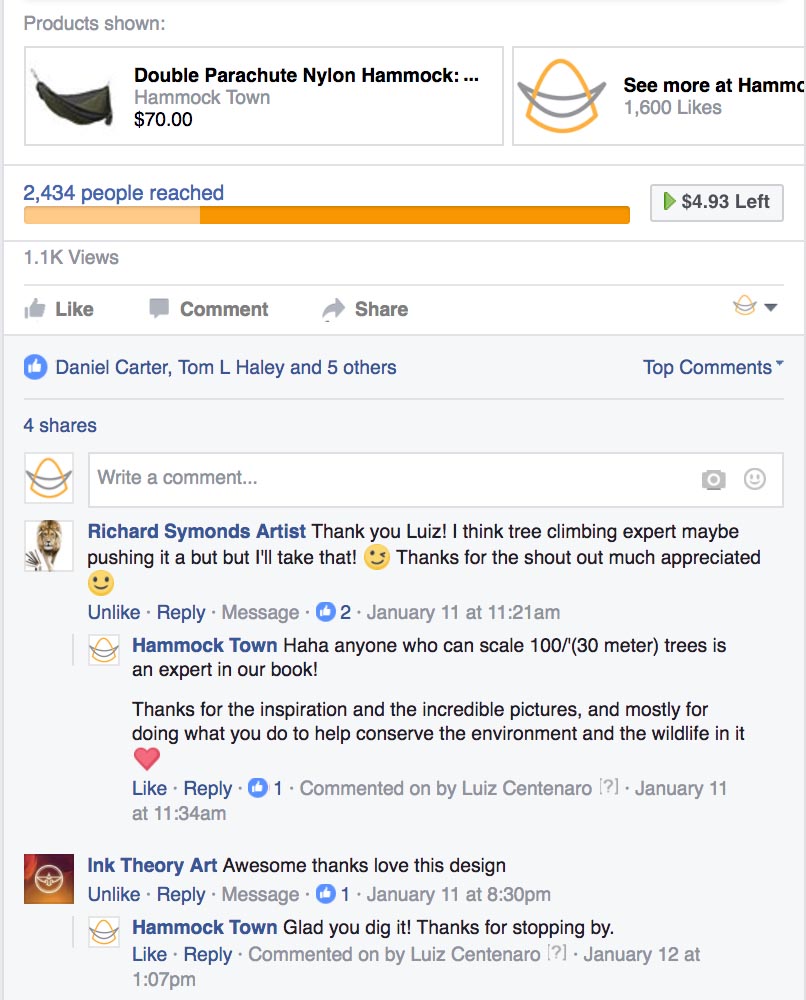 #4: 1 Monthly Analytics Report and 1 Hour Consulting Session
This is where the magic happens, we go over the months results of your eCommerce content marketing and eCommerce email marketing strategy. When there is a year of data this is where it gets really fun!
In addition to going over those results we'll analyze your analytics and help you define your strategy moving forward.
We'll analyze the eCommerce tools your investing in and help you determine which ones should make the cut for this months budget and we'll analyze our own services for ROI and let you know if it's still mutually beneficial.
Investing in your long term success, sometimes means we have to part ways until it makes sense for your bottom line. We totally get that!
So in addition to doing work for you, we'll outline a strategy. Monitor your vendors, help you analyze their performance.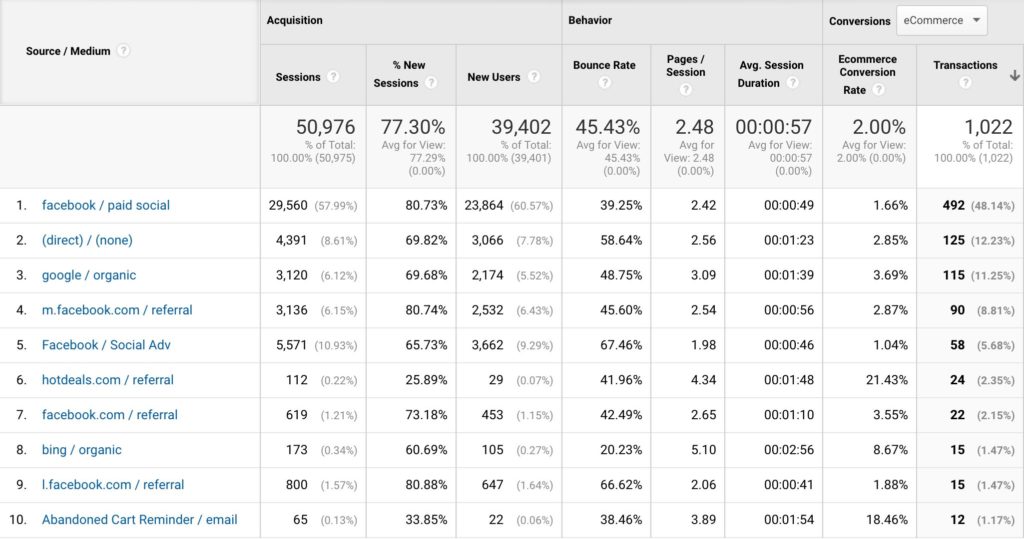 Goals, Calendars, Deadlines.

Email Marketing Calendar