Have you ever wondered how your competitors might be using eCommerce email marketing?
We sure did. In order to deliver the best fully managed eCommerce email marketing service to our clients we needed to opt in to over 200 email campaigns in 15 different eCommerce industries. Analyzing the email strategies of our clients competitors gave us the opportunity to deliver actionable advice on increasing the lifetime value of their eCommerce subscribers.
Using a unique email just for newsletters we didn't open a single eCommerce campaign for over 1 year. Doing so took about 80 hours of work. I am a nerd so with some fresh java I had a ton of fun going through the campaigns but I definitely thought to myself there has to be a better way.
Definietly one of those how did I not think of this ideas [email protected]#!#$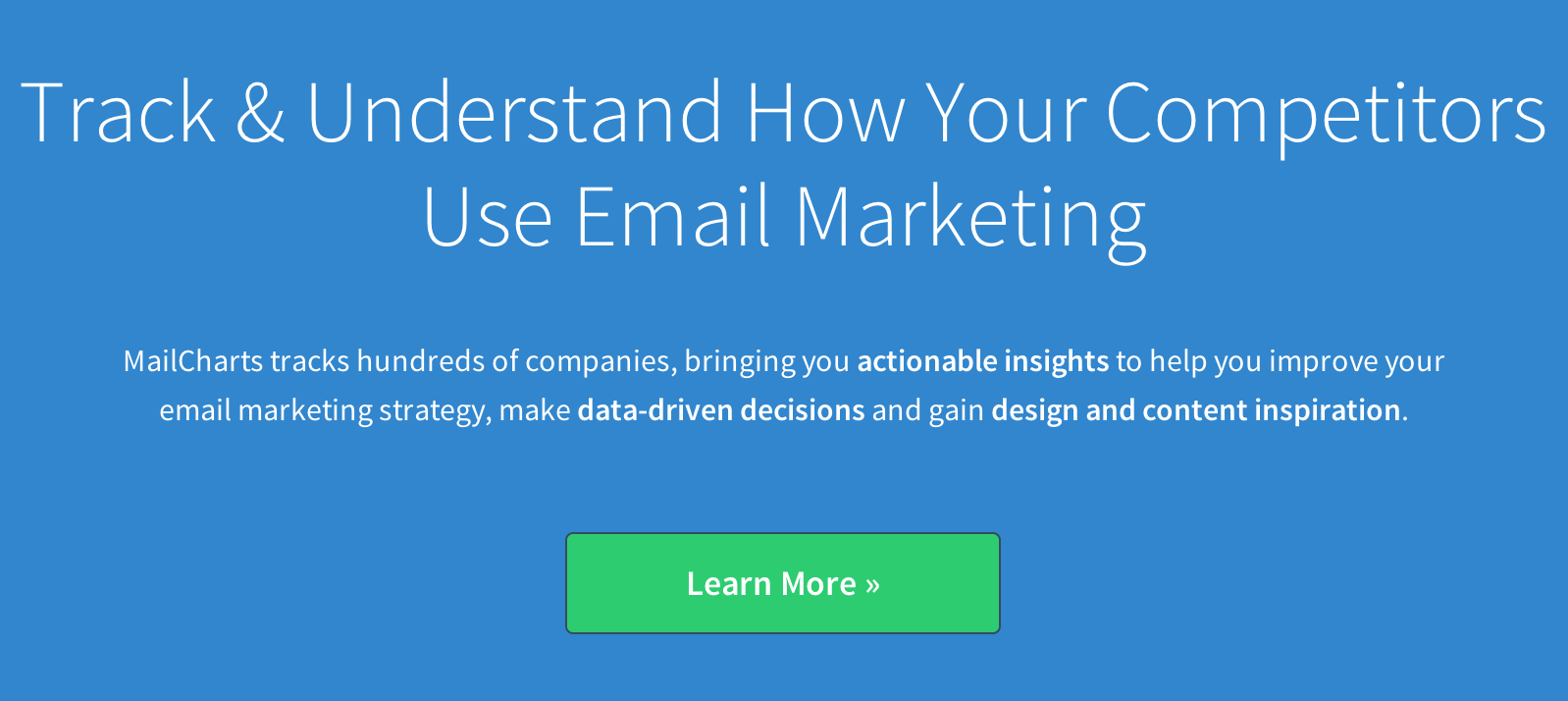 Subscribing to each email campaign, analyzing the eCommerce welcome series, update user profile preferences links, and the eTailers unsubscribe series was educational but monotonous.
Than we discovered a game changer, MailCharts.com.
Haven't you always wanted to discover the strategy behind your competitors email campaign? Sharing our vision to send the best eCommerce emails, Mailcharts is helping answer a plethora of questions like:
What day of the week and what time do eTailers send their emails?
Has their creative or ESP recently changed?
How often are eCommerce stores sending out email campaigns?
What is the ratio of content vs promotion?
Are they being human by utilizing a personal reply address or just blasting their customers with a [email protected]?
With even more exciting questions to be answered soon, Mailcharts is constantly innovating and plans to track each customers journey and behavior, identifying subscription sources and engaged subscribers vs unresponsive ones. Utilizing Product Hunt, Carl and Tom are gathering a ton of feedback from active paying users.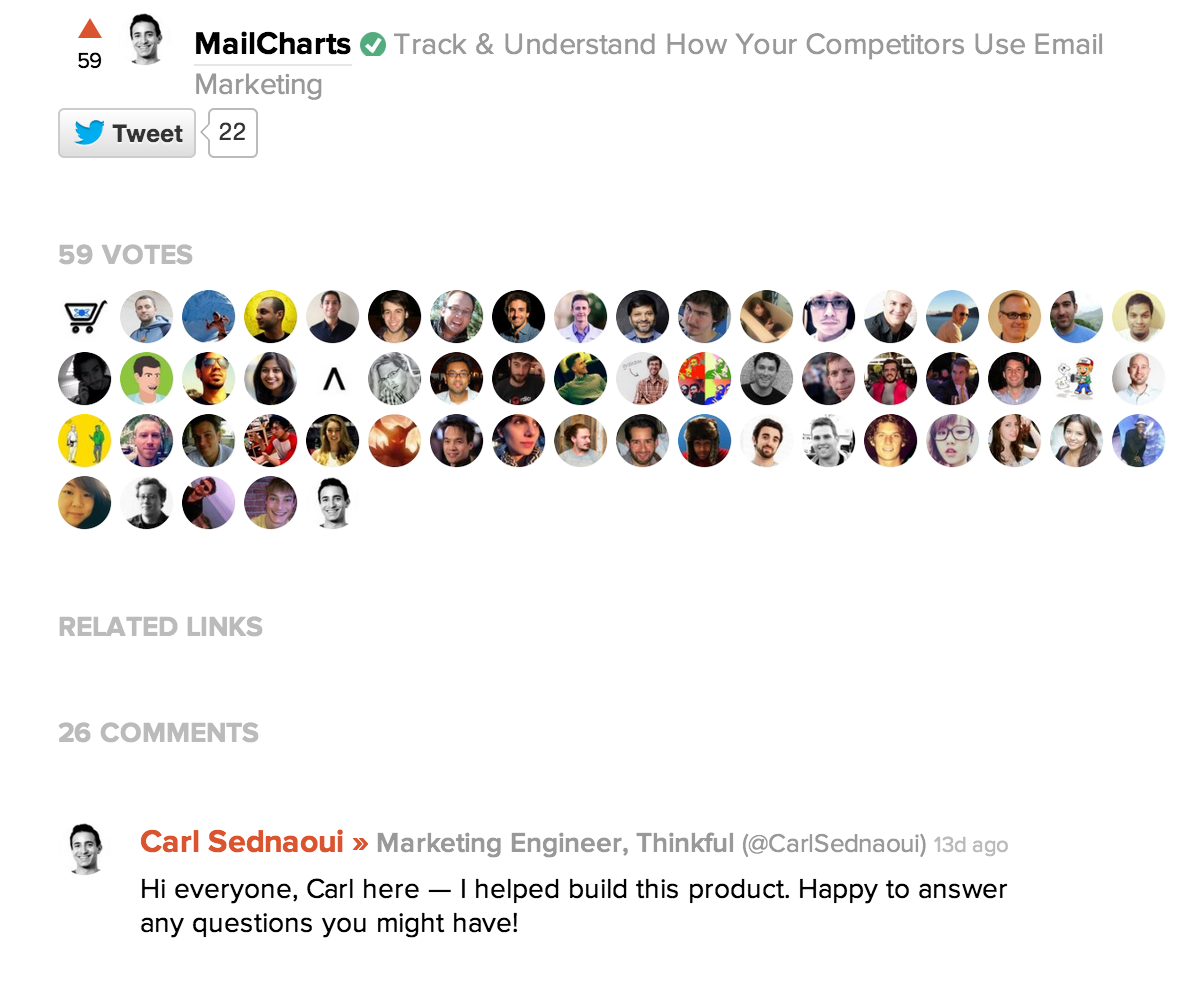 Already Addicted to Mailcharts
The $29 monthly investment is a no brainer for anyone serious about eCommerce email marketing. More comprehensive plans and public API access are coming soon and definitely something to be excited about.
Carl who has built many successful startups, understands the importance of asking customers to pay for something. Freemium does not get you quality feedback you need to get your product to where it needs to be.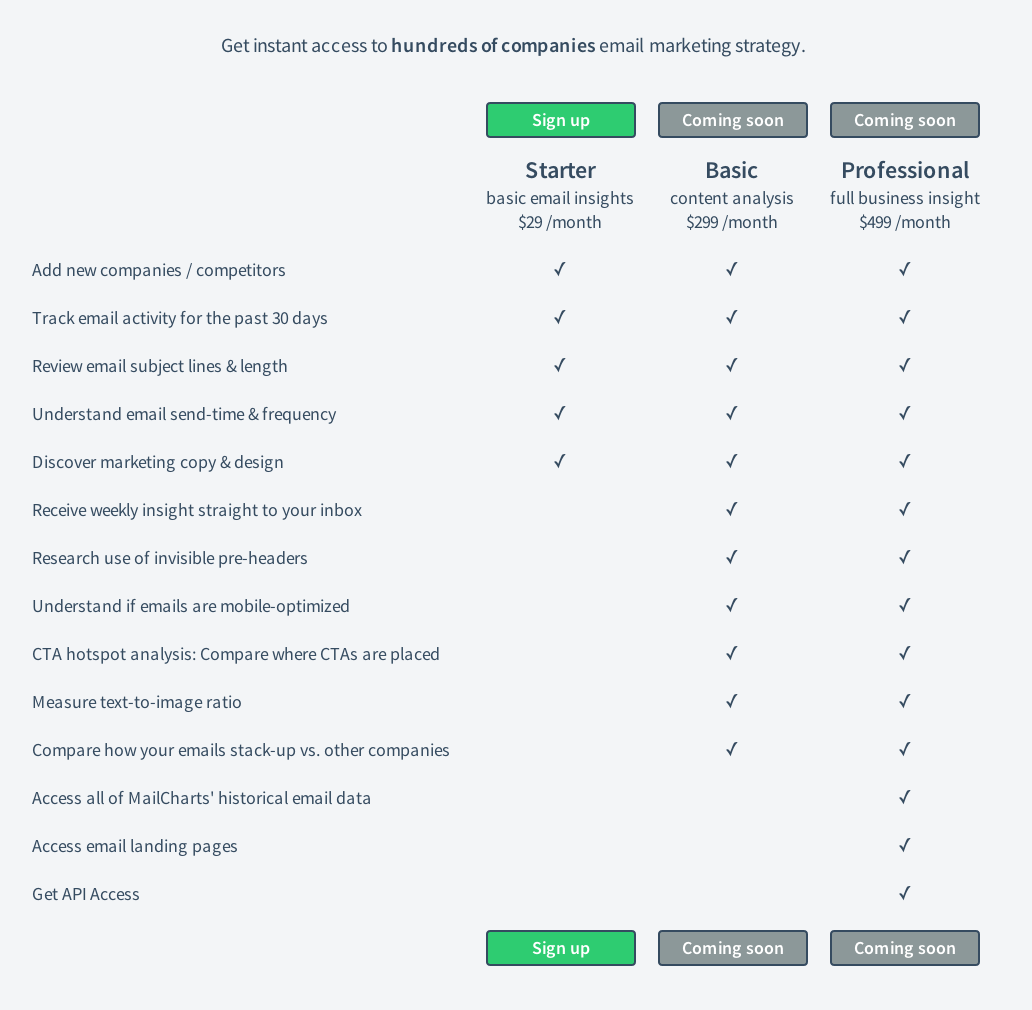 Establishing partnerships with the best softwares and constantly keeping an eye out for innovative platforms allows us to be nimble and deliver the best email marketing services.
We look forward to Mailcharts' innovations and hope you can utilize it to send better emails to your eCommerce customers.