With a large amount of online business opportunities that are available today, Shopify has pretty much taken the online community by storm. It has provided a way for entrepreneurs to set up eCommerce sites and significantly increase their incomes.
As more and more entrepreneurs are shifting towards digital marketing and eCommerce opportunities, there are even more things that they need to be aware of before launching their new Shopify stores. From determining the best speed to generate fast page loading, to SEO strategies, to selecting the best Shopify eCommerce themes that yield the highest conversions.
In this guide, we will explore each of these issues as well as the top 11 Shopify themes that yield the best conversion.
Why You Need A Theme That Converts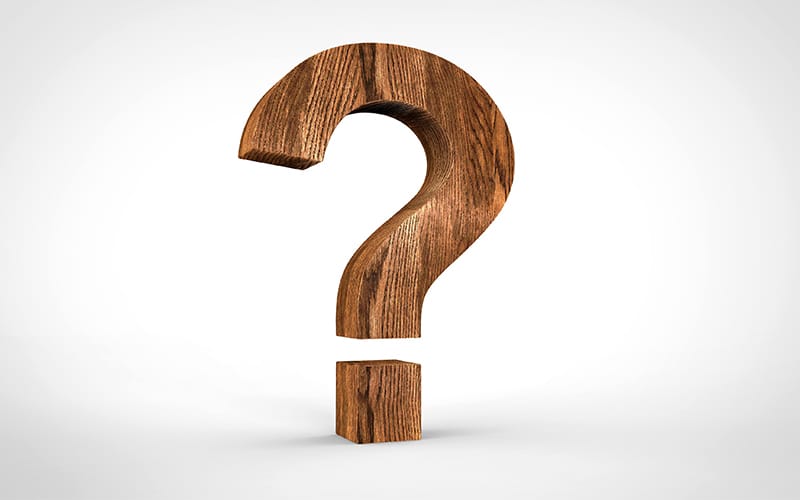 After you've invested time and money into developing a well functioning Shopify eCommerce site, now your goal is to what? You guessed it – to generate sales, right? However, there's more to generating sales using Shopify than what meets the eye. Surprisingly, not all themes are created equal. Some generate higher conversions than others. Why? Because Shopify eCommerce retail stores that are well designed, have faster load time and is highly functional tend to have a higher conversion rate than those that do not. In fact, studies show that poorly designed sites are not trusted by at least 70% of most web users.
How to Choose A Theme: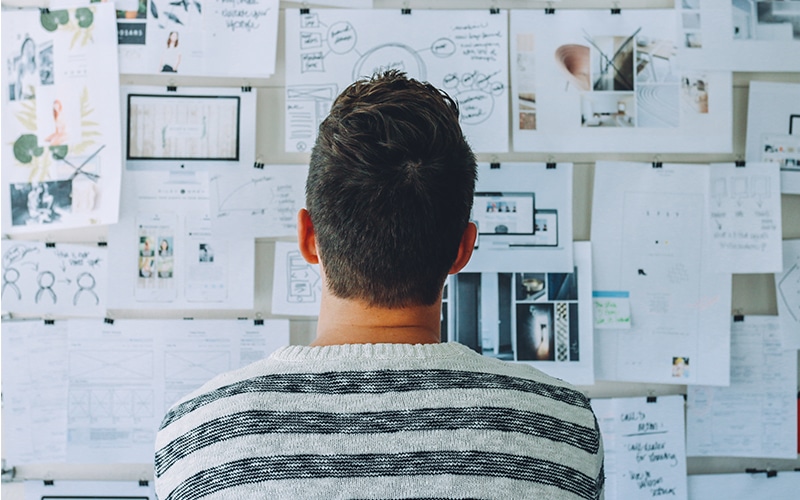 When building a Shopify store, many things should be taken into consideration to have the best site possible, including selecting the best products to sell on your site, as well as launching and maintaining your business in general. But there's one more important area to consider when designing a great site, selecting the right theme with all the bells and whistles.
1. Speed
When a webpage is designed, there are many factors that come into play that affects its speed. There are things that make a webpage load fast, or slowly. However, knowing what contributes to speed is very important. There are things working in the background that you may not be unaware of, such as the different type of file content, such as JavaScript files, CSS files, HTML documents and more. But there are also things that are more apparent, such as 
The number of images placed on a webpage

The use of videos and other images

Advertisements 
All of these items have an impact on your webpage load time. According to Dotcom-tools, the ideal web page load time is between 2 to 3 seconds on mobile devices and faster for desktop computers. Faster speeds reduce the chances of Internet users abandoning your site, considering 40% of them leave sites that take longer than three seconds to load.
2. SEO
We all know how important it is to optimize web content through the use of SEO. However, there's one thing that potential Shopify site owners should be aware of if SEO is important to you – the type of website that is used. Most of us are familiar with the traditional web sites that spread web content over various pages. That requires site visitors to click on the button located on the navigation bar to get to the page selected. 
A parallax website, however, is a newer layout design that uses scrolling to get from one section of the website's content to another; as opposed to traditional websites that require users to switch from one section to the other using separate web pages. Unlike traditional websites, the parallax sites provide a disadvantage for those who rely on SEO for organic traffic and lead generation. The parallax website is not accommodating for SEO, which relies on long web pages full of content known to assist with topics containing keywords for optimization. 
URL structures used in traditional web pages appear as individual web pages as follows:
 .com

 .com/about

 .com/products

 .com/blog

 .com/contact
This type of URL structure is a lot more conducive to SEO in that the search engines can index each page separately. It also provides additional visibility in search engines known to rank higher in the search engine results pages. With the parallax webpages, search engines would only be able to index the homepage, not the other URLs. Home pages, as opposed to individual pages, are picked up by search engines. Why? Because the hash that appears within the URL creates a shortcut to each section, by-passing other sections that would typically pick up optimized keywords for higher search engine rankings. See the examples below.
 .com

 .com#about

 .com#products

 .com#blog

 .com#contact
3. Functionality and Design
With respect to functionality and design, most customers are used to seeing page designs and functionality laid out in a certain way. Typical in a way that most users are already familiar with. Designs that create confusion slows down the check out process significantly. In fact, if users have to look for things that should be obvious, such as the checkout icon, they may become frustrated and leave the site altogether.
What are the Best Shopify Themes:
There are thousands of themes that made available to their site owners. However, trying to choose the best one that's most suitable for your needs can become overwhelming. That's why we've chosen the highest performing themes – those that offer high conversions and the fastest speed.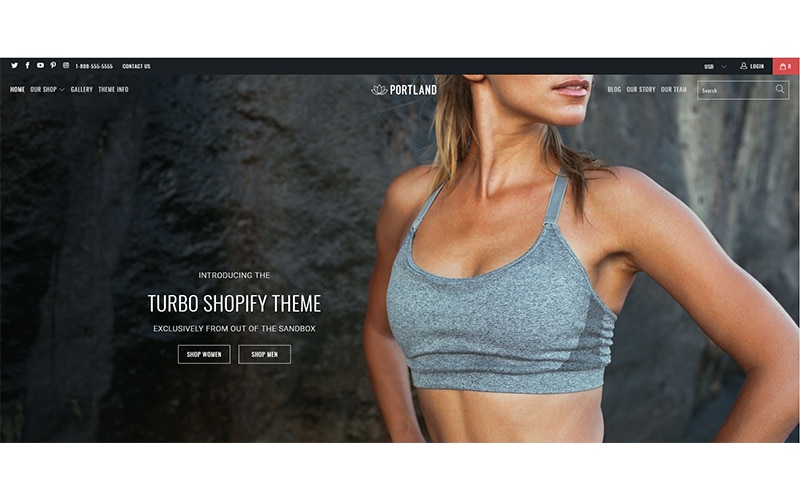 Out of the Sandbox offers excellent customer support. This Theme has more than 155 reviews, but overall they have several other reviews. They offer customer service, tutorials and an adequate amount of features to run a successful online Shopify store. 
 
The Booster theme is known for significantly increasing the conversion rate through its added features that also supports optimized content. It's easy to install and includes customer support that has a 91% customer satisfaction rating. There are just under 10,000 Shopify users that have installed and are currently using the Booster theme. It also includes the ability to cross-sell other products as and an upsell pop-up window to further increase conversion rate optimization.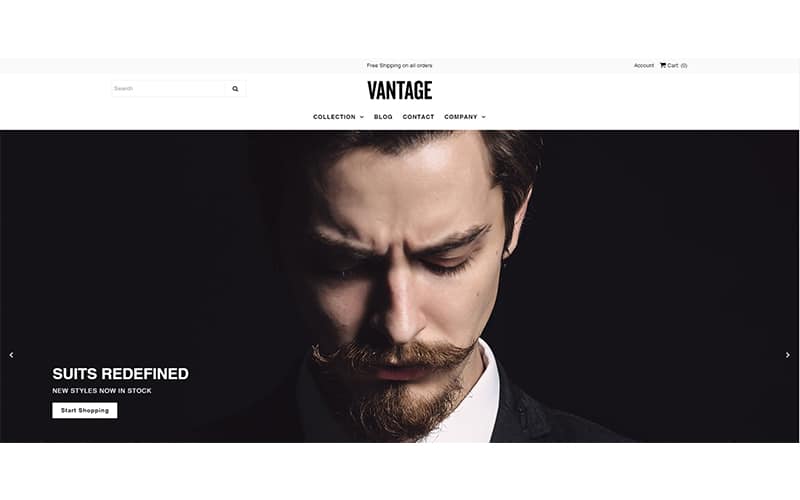 The Vantage theme has 108 reviews with 93% positive reviews from users that rave about its many features. It has the ability to increase conversions, great customer support and has well-designed themes with fast load pages. This theme is easy to customize and also offers a slideshow, product image zooming abilities as well as opt-in features.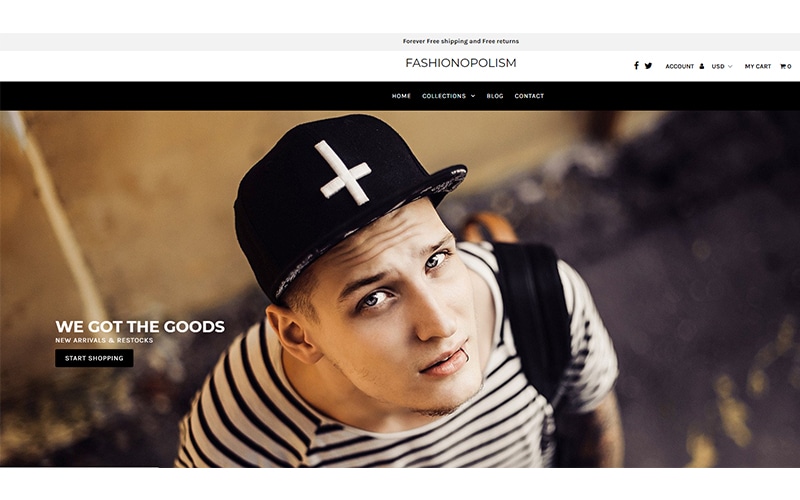 The Fashionopolism theme is great for search engine optimization, product image zoom, slide shows as well as the ability to store multiple product collections. This theme also has multiple options to change the look and feel of the site and a 95% positive review rate.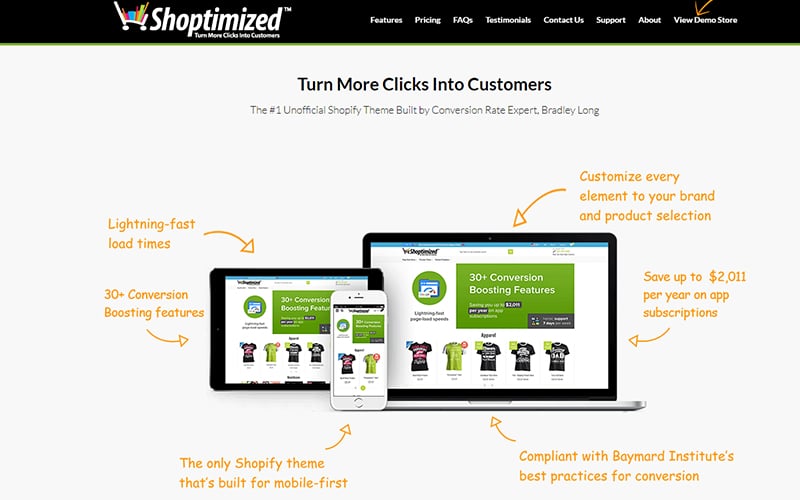 The Shoptimized theme has exceptionally fast load times that's 38% faster than other popular themes. It has over 30 conversion boosting features to further increase sales.
This theme is known for providing exceptional growth to online sales. It's also compliant with the Baymard Institute Best Practices for conversions. It also includes a social proof pop-up feature. Its upsell pop-up feature has a built-in social proof and upsells pop-up windows.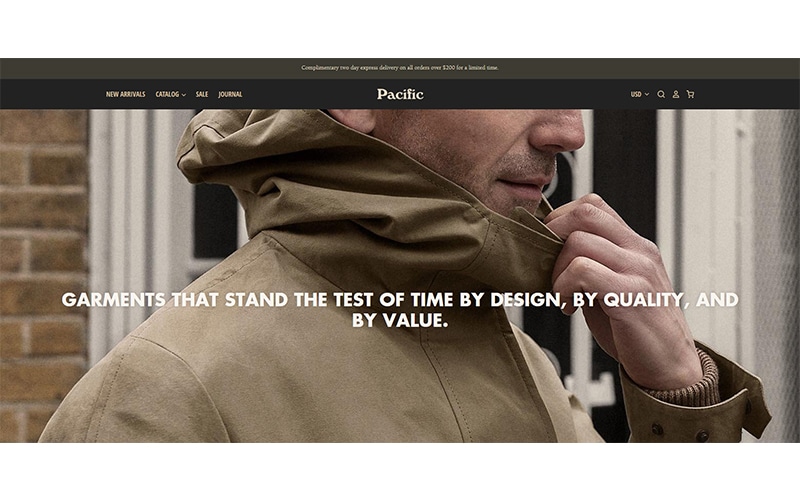 The Pacific, Pixel Union theme is great for professional Shopify stores that carry a large amount of inventory. It's easy to customize and easy to set up. It's also designed and built for growth. It offers multiple product page layout options as well as a multi-tiered sidebar menu to display collections, multiple products, and social media links. This theme received a five-star rating from 46 of its Shopify reviewers.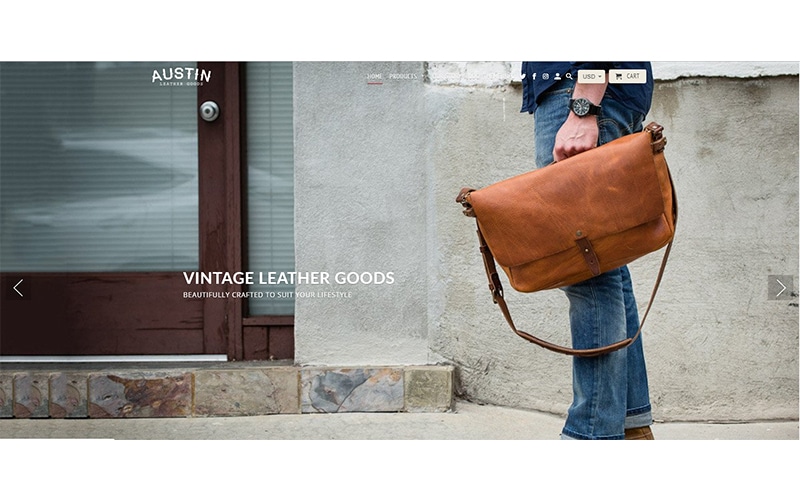 Yep Another Out Of The Sandbox Theme
Known for being the winner of the Shopify eCommerce design award, Retina Theme Austin – Out of the Sandbox theme has earned its popularity from its ability to seek out features that are in demand by current and potential Shopify users. As a result, it makes regular updates and edits the latest features required by Shopify users. These include customer testimonial features, slide out carts, multi-level menu, features containing a drop-down menu to assist customers to navigate the store a lot easier. This theme has received a 100% 5-star review from its users.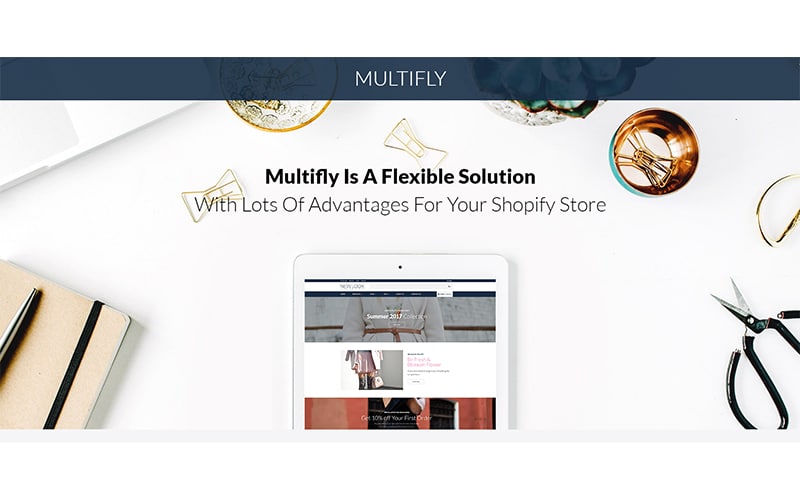 For Shopify store owners that require multi-purpose templates, the Template Monster Theme is the theme for you. It is a fully responsive Shopify store that offers features to accommodate multi-currency and multilingual shoppers. It also offers the parallax and the traditional website platforms as well as the Shopify visual builder. This theme also makes it easy to import drop shipped products directly to your online store. It allows social media feeds, customize design templates and a host of other features.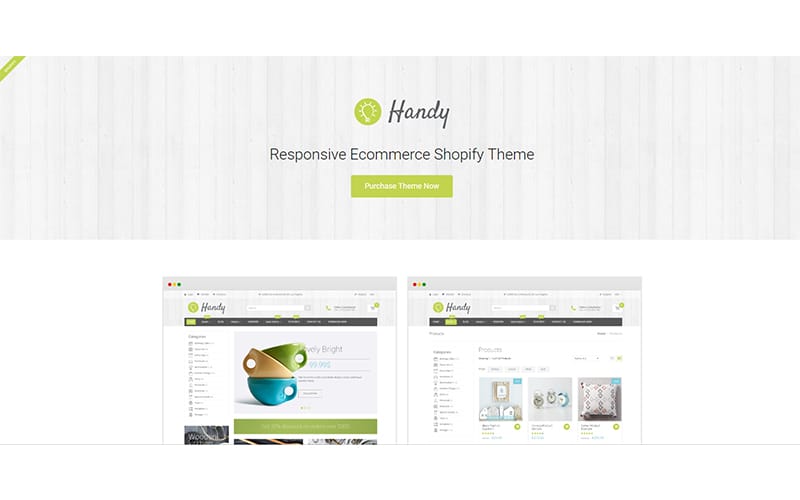 The Handy-Handmade Shopify theme is great for those who create handmade items to be sold on the online marketplace. The great thing about this theme is that it's suitable for those who make handmade goods in that it provides a wide variety of features that allow site owners to customize their stores. It offers a mega menu, video slideshows, multiple layout configurations for enhanced customization, great customer support, ongoing updates, multicurrency capabilities, a catalog mode, and a host of other customized features.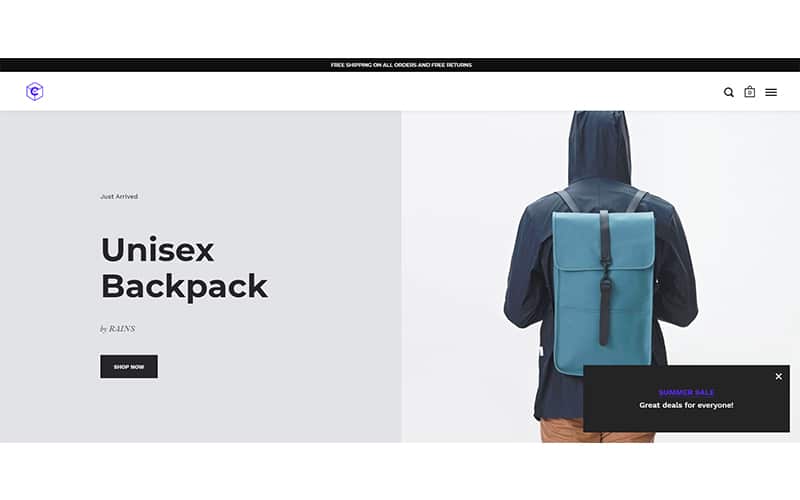 The Split Shopify theme is great for Shopify owners with visual brands that tell a story. The site features optimized oversized images, vertical slides, the ability to share and promote customer comments and testimonials, as well as the ability to develop SEO-based content. It also includes free stock photos made available by burst and a host of built-in styles and color palettes.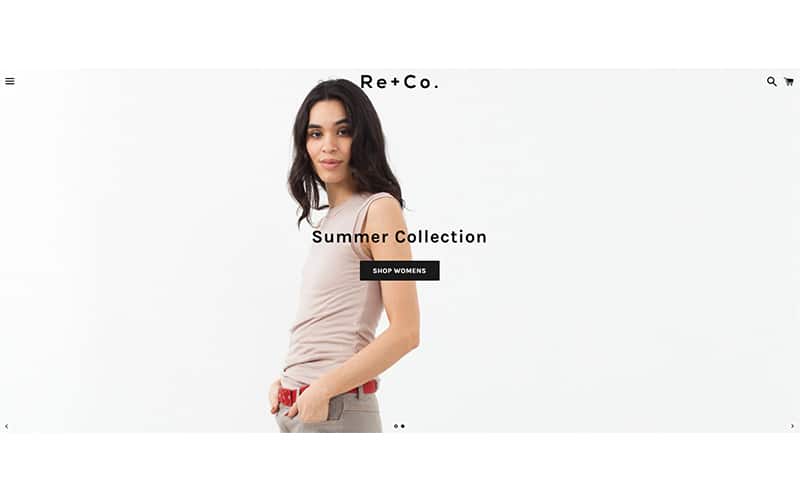 The Boundless styles black and white theme is great for the use with single products that requires a gallery. It provides high-resolution images in its own dedicated product gallery. It also offers sticky navigation, a homepage video feature, as well as a slideshow with feeding effects. This site is great for search engine optimization and includes built-in styles and color palettes as well as free stock photos by made available by Burst.
Other Areas to Improve your Site's Performance
Other areas to consider to improve your site and the user's overall experience is to add things such as the following:
Well written product descriptions that list the benefits of the product.

Reviews and testimonials that adds social proof.

The use of clear quality products with a variety of product images.

Provide an image or a video of what the product is like while in use.

An interactive product page that allows users to move the cursor around the image. Then clicking on it so that the user can zoom in on the product.

If the theme has at least 1000 or more reviews, that means the theme is in demand and it will require that it's developers continue to provide support to the theme

A call to action that grabs attention.
What is the Highest Converting Shopify Theme? 
The Shopify stores that convert the most are those that have five key benchmarks embedded in their sites. They include 
-An eCommerce checkout page

-A homepage, plus other category pages

-eCommerce search functionalities 

-An eCommerce product list, and 

-Mobile eCommerce capabilities
The Shoptimized theme contains each of these areas.
Which Shopify Theme is the Best? 
With so many Shopify themes available in today's marketplace, it's difficult to select one as of the best – mainly because each owner has a wide variety of needs. For example, some sites may require a large inventory whereas other sites only need to sell a single product. There are even themes that support customization. Having stated the above some of the more popular sites that seem to accommodate site owners the most consist of the following:
Pipeline

Wokiee

Split

Porto

Colors
Can Themes be Edited? 
Most themes include an editor. Once the theme has been downloaded and offers its basic look and layout design, you can edit the theme for more customization.
Can you Create Your Own Theme? 
Themes can be developed as they currently are and made available through templates that are developed by the Shopify partner community.
How to Update Your Shopify Theme
Most Shopify eCommerce themes can be updated as needed to enhance your conversion rate optimization. Whenever there is an update that needs to be made, the developer will provide a notification to the site owners that there is a new version of the platform or an updated addition to one of its functionalities.
Hopefully, this information has been useful to you when choosing the best theme for your new Shopify site.