Most marketing operations are now taking place online. More and more businesses have discovered the power of the internet and are applying different digital marketing tactics. The most common digital marketing methods include content marketing, email marketing, social media marketing, and search engine marketing (SEM). If you want to establish a solid eCommerce strategy, you can utilize all these digital media to win more clients, increase sales and grow your business. Here is everything you need to know about eCommerce marketing:
What's eCommerce Marketing?
It refers to the methods of raising awareness and increasing sales of a business that sells products or services online. eCommerce business owners and marketers make use of social media, search engines, digital content and email campaigns to promote online sales. If you want to attract more target clients and increase conversion rates, here is how you can use different channels for this purpose:
1.Social Media Marketing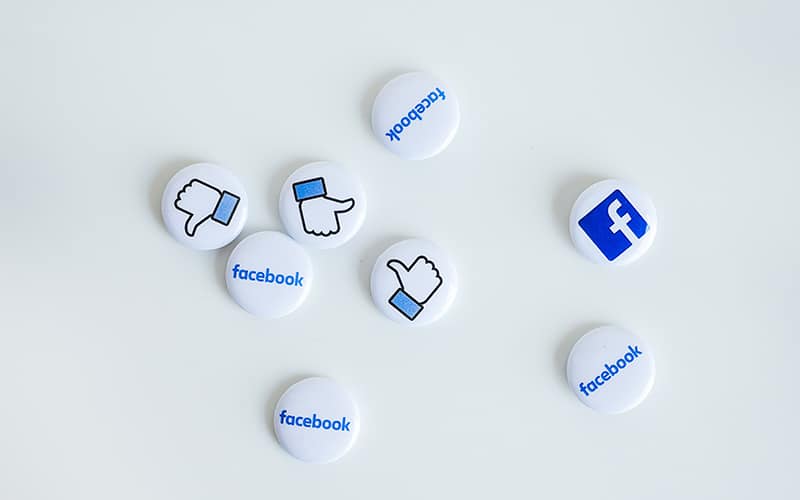 It is essential to establish a social media presence to drive sales. Every successful business nowadays uses social media for marketing purposes. If you want to promote your eCommerce platform, it is advisable to create social media pages and groups for your business. However, your campaigns should be significantly different from other types of companies. Rather than describing your products, focus on displaying them to the target audience. The visual appeal of the products draws clients' attention and prompts them to visit your eCommerce site. Instagram is one of the best platforms where you can post clear images and reach more prospects without spending a lot of money.
You can also post buying guides, adverts or tags that lead users to the shopping cart. This eliminates unnecessary friction in the buying process. Posting product reviews and requesting customer reviews can also help to attract potential customers. 
Hammock Town is a fantastic example with the Hammock Buying Guide. With 2000+ words of original content. Their hammock buying guide covers hammock history + all the different hammocks you can buy today.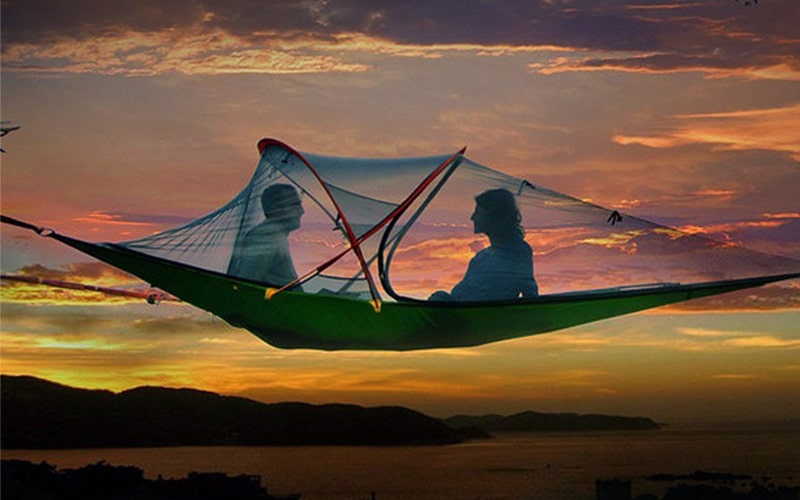 2.Search Engine Marketing
 
Search engine marketing includes paid advertising and SEO strategies. It involves optimizing your website for better ranking and joining Google AdWords for PPC campaigns. SEO increases your site visitors and raise chances of converting them into sales. The pay-per-click campaigns seek to display your ads strategically to fetch target clients. The ads contain links that lead traffic to your sales website. Although PPC campaigns are useful, it is essential to note that you will have to pay for every click on your ad. This strategy increases visitors to your products page and increases chances of sealing the deal.
If you need help with your PPC and calculating ROAs shoot us a note, we work exclusively with Google & Bing Partners.
3.Email Marketing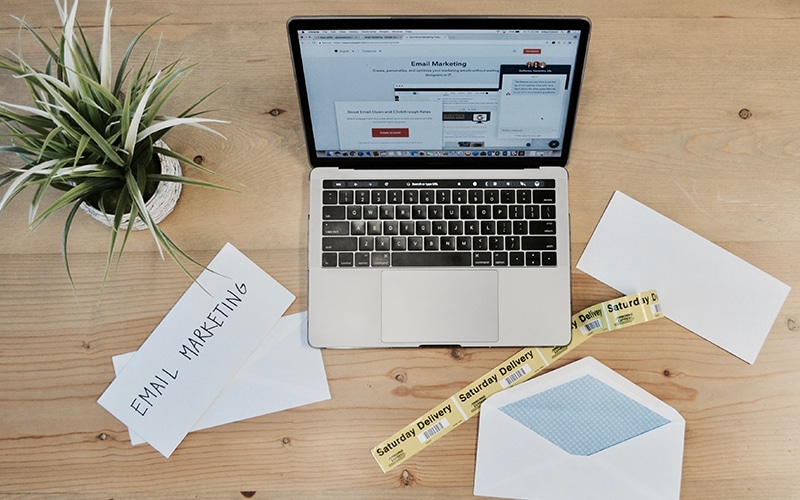 Email marketing is one of the best digital marketing options. It was in use long before social media marketing and the other emerging techniques. The good news is that unlike most other digital marketing tactics, you can automate email marketing. All you need is to have a list of the target customers and a series of messages that you want to send to them periodically. You should, however, avoid sending too many emails to the clients. Come up with ways of maintaining a good relationship with them and develop user-friendly methods of collecting email addresses from prospects.
4.Content Marketing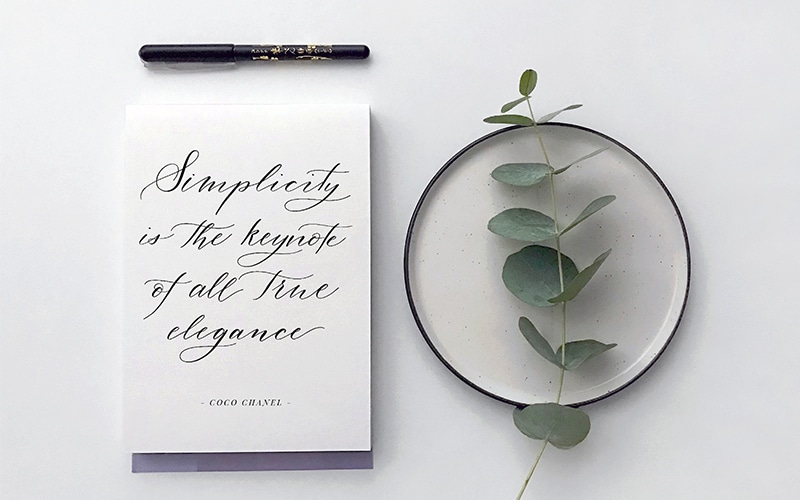 When you hear content marketing, you probably think of video, blog posts and articles. Instead of focusing on the content that will enhance your search engine ranking, there are more ways of promoting your online store. Here are time-tested tips for marketing your eCommerce platform:
a) Optimize Product Sales Page
Incorporate the main keyword in your product pages. This will increase visibility when potential clients search for the products that you sell. Ensure you include the keywords in the headers, tags, subheadings, image descriptions, meta descriptions, and alt text.
b) Write Interesting And Relevant Blog Posts
Write posts that serve the needs of your target clients. If you sell wedding dresses, for instance, write useful blog posts about wedding planning. Give practical solutions to the problems the potential customers have. This will attract the relevant audience, and you will have an easy time transforming them into customers.
c) Write Guest Posts For Authority Websites
Guest posts to authority websites link back to your eCommerce site. They not only attract potential clients but also prove that you have a reliable website. It is essential to choose authority websites that post content that is relevant to your business. This will attract the right audience to your eCommerce platform. Ensure your guest post contains a video, infographic and an appropriate link to your website.
d) Create A Youtube Channels And Post Product-Related Videos
YouTube is the second most popular search engine. It has millions of users and is owned by Google, the most popular search engine. You can use the keywords with few relevant videos to attract customers to your online store. It is also essential to post product reviews, tutorial videos, and customers' reviews to build a relationship with the target site visitors.
e) Optimize FAQ Section Of Your eCommerce Site
You should provide answers to the questions that your customers have. It is advisable to incorporate the keywords that the customers use to search for answers to specific questions. This will lead them to your website, and they are likely to order from you if you address their concerns.
5.Influencer Marketing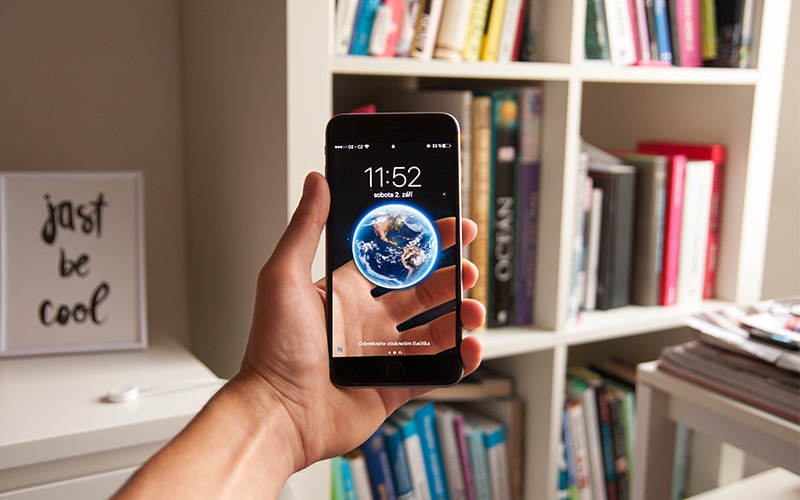 Influencer marketing is all about utilizing influential people and brands to appeal to the target market. An Instagram accounts with thousands of followers can help influence the undecided lot to try out your products or services. You can also use celebrities to increase the number of people who like and trust your brand, products or services. Most of the influencer marketers drive sales by recommending your products and services or sharing sponsored posts.
6.Affiliate Marketing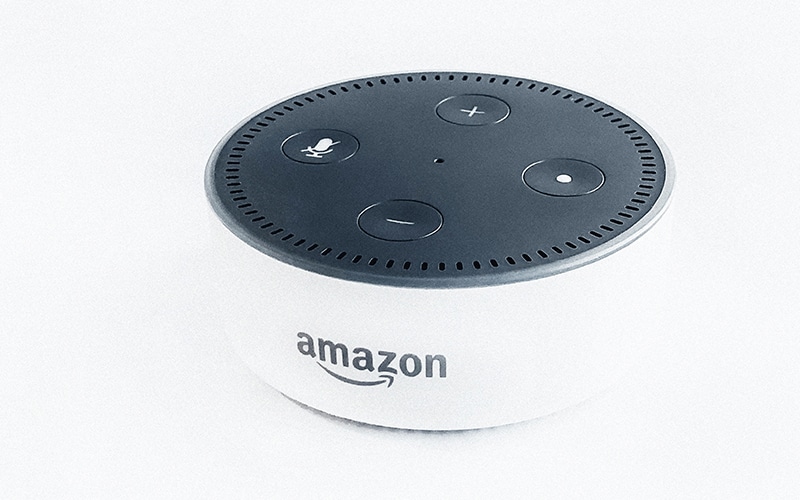 Affiliate marketers sell your products or services for commission. The most successful eCommerce platforms use affiliate programs to increase sales. They allow marketers to review various products and share links to your products sales page. The affiliate programs provide detailed information about multiple products to build trust and promote sales. It is like hiring a team of marketers who earn a commission when they sell products. 
7.Local Marketing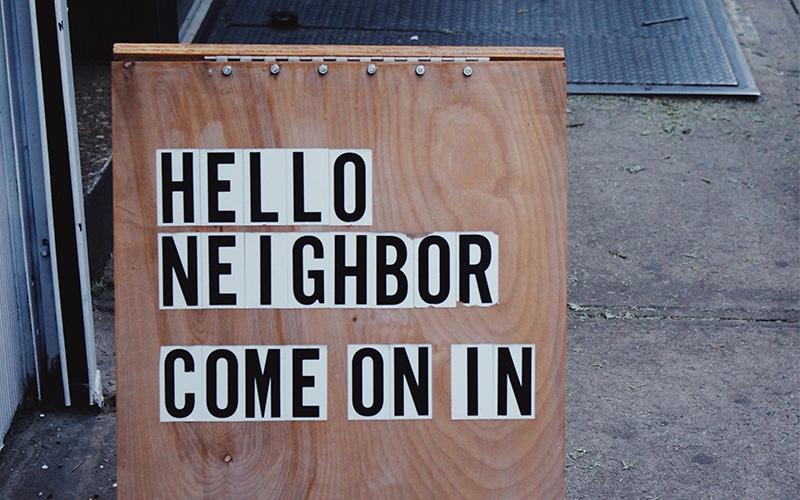 This is one of the most effective eCommerce marketing tactics that most eCommerce stores overlook. It involves identifying where your clients are and giving incentives to increase sales within that geographical area. You can use tracking cookies to find out where your clients come from and focus on meeting their unique needs. For example, you can offer attractive discounts or free shipping. It is also essential to set up a warehouse where your clients are so you can win new customers through convenient shipping.
eCommerce Marketing Tactics
New marketing techniques are emerging every day. Besides the conventional digital marketing approaches highlighted above, here are more tactics to market your eCommerce site: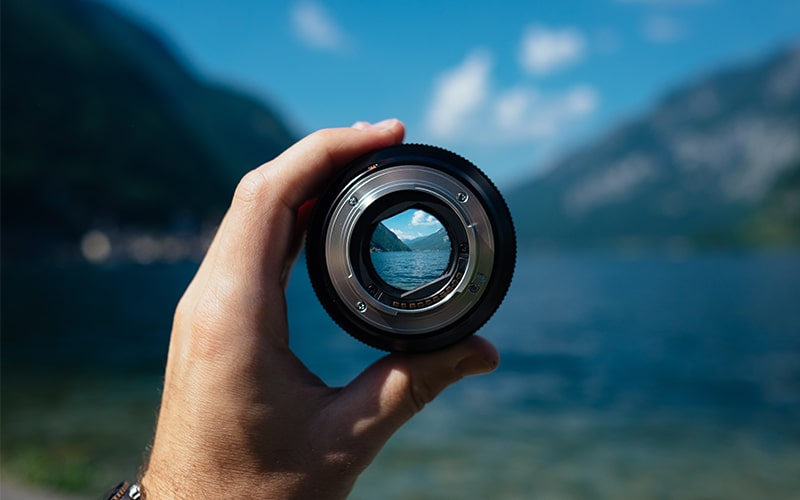 Personalization
Personalization is all about crafting your business outputs to address the unique needs of your target market. You need to understand your potential clients and tailor your content and conversations to their needs. This involves simple concepts like including the prospect's name in the emails or displaying the most relevant content when a past customer revisits your website. Instead of customers looking for what they want, you can reduce the friction in the buying process by displaying what they need.
User-Generated Content
It is essential to look for ways of making your loyal customers share info about your business. This attracts authentic followers and increases traffic to your website. Most people are likely to try out your products when your loyal clients recommend them. You can make loyal customers share information about your products by creating review sections, social media hashtags or by rewarding customers who display your brand.
Loyalty Programs
You can influence previous customers to buy from you in the future by providing incentives, offers and discounts. Your loyal customers need to benefit from repeat business deals. One of the best ways of promoting customer loyalty is to give them redeemable loyalty points or discount codes when they buy from you. Reward them for repeat purchases, mention on social media platforms, or sharing your marketing content on their sites or social media pages.
Marketing Through Word-of-Mouth
This is the most powerful marketing tool that you can use to promote your eCommerce business. Most people seek advice from their peers before they make purchases. If you provide quality products and excellent customer service, your existing clients will share information about your company with their friends and relatives. 
Reviews
Most prospects don't trust company adverts and marketing related information. It is, therefore, essential to ask for unbiased reviews from your customers. Reviews help reduce the impact of mistrust and drive sales. Besides, reviews mention your products and services frequently and increase your online presence. Most potential customers believe that the products that worked for previous customers are likely to work for them too. Ensure you request feedback from customers through post-purchase emails.
Referral Programs
You can ask your customers to refer friends and family members to your business for a reward. Referral programs encourage people to solicit their associates to buy from you in exchange for attractive discounts or gifts. You can either reward the existing client, the new client or both.
Introduce Live Chat
You have probably heard about chatbots. You can use them to provide information to your site visitors. If your business size allows, hire a live person to give guidance on your eCommerce website. Answering questions and addressing the concerns of prospects could convert them into loyal customers.
Pay Attention To Those Who Abandon The Cart
Some customers will abandon the shopping cart before they finalize their order. This could mean that they have not trusted your business, the products or your shipping system. It is advisable to discuss the matter and stand behind your brand. You need to encourage them to buy by providing money-back guarantees, safer delivery options, more straightforward product return policies or access to customer support systems. 
eCommerce Strategy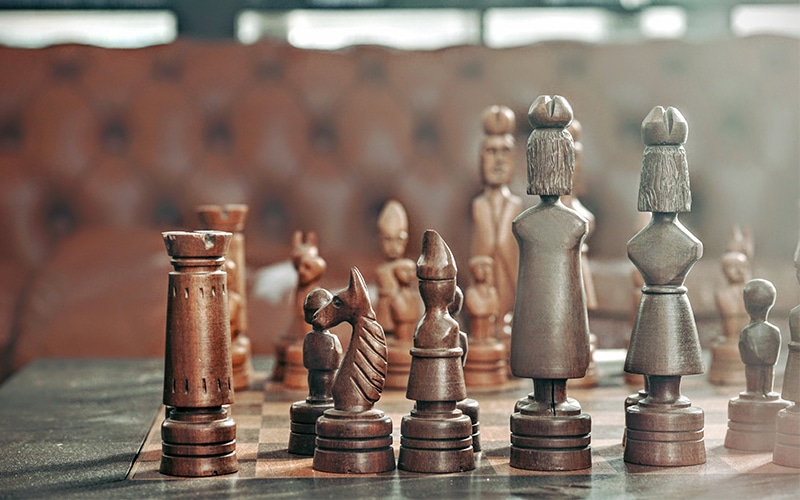 You have now understood what it takes to succeed in eCommerce marketing. But before you start applying the tips we have highlighted above, ensure you create a sound marketing strategy. Here is what you need to do:
Set Targets And Pay Attention To Industry Benchmarks
You need to set standards by which you will measure progress. These standards are called industry benchmarks and may vary depending on the type of business, business size and geographical location among other factors. Know your current standings and seek to improve web traffic, click-through rates, customer acquisition costs and conversion rates. You also need to compare the targets with those of competitors' eCommerce sites. 
Breakdown The Strategy Into Small Tactics 
You may be tempted to try out all the marketing tactics available, but you might not be effective in any of them. It is advisable to start with a few first and introduce others later. You should start with the marketing techniques with a high return on investment and those that are readily available. This approach will help you figure out if your strategy is working or not and adjust accordingly. Embrace what works for you as you discover your strengths.
Don't Forget Your Customers After Sales
Making a sale does not mark the end of your relationship with the customer. You need to engage existing clients and build a strong relationship with them. This will provide an authentic pool of customers who can recommend your products or services. Also, you may use them for case studies or ask them to provide feedback. Your brand and eCommerce business will be able to cement its market position when you have many loyal customers.
eCommerce businesses can utilize different marketing channels to increase sales and grow your business. The tips highlighted above will help you establish an effective eCommerce strategy. All you need is to understand your target market and craft campaigns that suit their unique needs.